So this year I've managed to make it to every home game except three, plus the two away games here in the Sacramento area. I've spent countless hours driving; at least 3 hours to and from Oracle arena every single game. I'm not a season ticket holder, which meant scouring craigslist and ebay for the best tickets and traveling all over the bay area to get them. I've had to deal with flakes, frauds, and phonies, and I've forked over easily thousands of dollars to watch my favorite team. I even bought league pass so I could watch all the away games. Warriors' basketball began to take a firm hold on most of my free time; When I wasn't watching it, I was browsing the internet for every article remotely related to the Warriors and kept an ear on KNBR radio for every tidbit, rumor or insight.
Time and money well spent if you ask me. No doubt.
Sure, there were more than a handful of losses and disappointments, and like most of you my heart nearly dropped during the winding minutes of the Suns' game monday with the sad realization that our season was all but over. Making the playoffs for the second year in a row would have been the icing on the cake to a great season and would've honestly made me happy beyond comprehension, but not doing so hasn't taken away anything from all those great moments and memories I've been fortunate enough to witness. Not making the playoffs hasn't detracted from the utter joy I felt when Baron hit that last shot against the Celtics or that come-from-behind victory against the Lakers.
Now, unless Chris Cohan frequents this board, I doubt there is anyone who has invested the same amount of energy, time, and money I have this season on the Warriors. And it was all worth it as far as I'm concerned. It was easily the most exciting brand of basketball since quite some time. I can't count how many times my stomach has turned watching these guys play, but usually in the end I was left satisfied and glad I was there for the ride. So for all of you who keep bitching and moaning, and demanding so-and-so get traded or fired blah blah blah, keep it moving and hop on the next bandwagon (I hear the Celtics and Lakers are quite popular now), because if you've had to stomach 13 dismal seasons, you'd understand how much of a success this season was and how bright the future is for this franchise (I am aware however, that we have more than our share of upcoming free-agents, and we could possibly see a considerably different team).
Anyways, I've managed to upload all the pictures I've taken this year at the games (I didn't take pictures of all the games, however). They are located for your viewing pleasure at:
http://s299.photobucket.com/albums/mm288/andrewtn408/?start=all
Some of my favorites
Jack doing some quality control: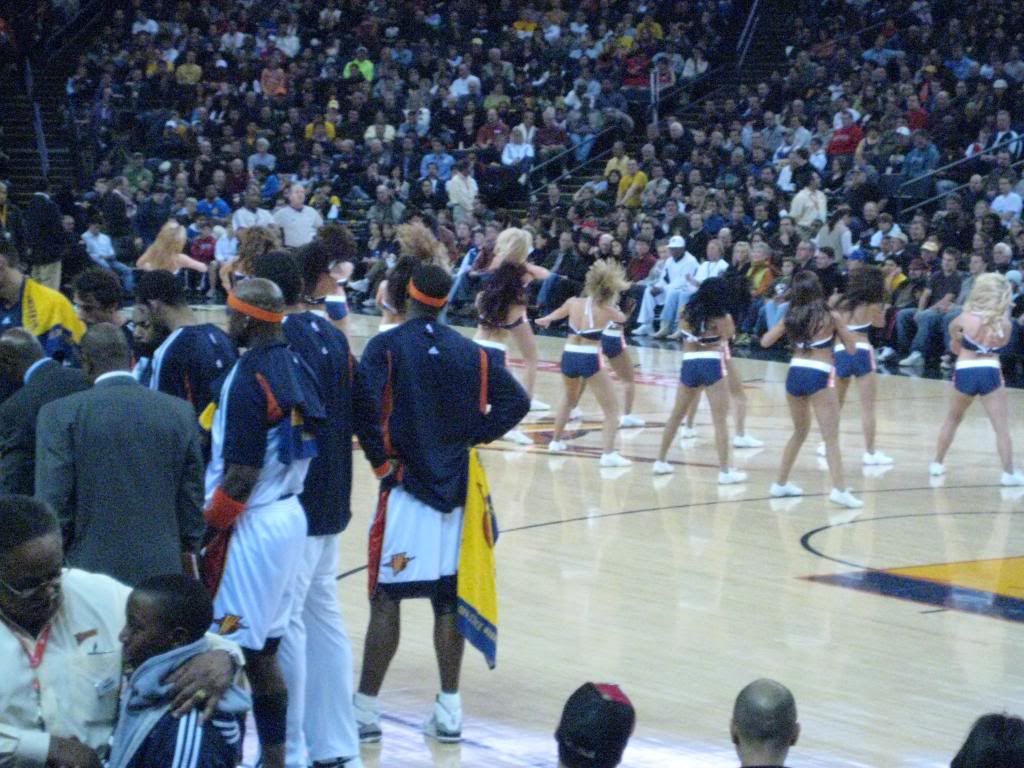 You got something in your hair B: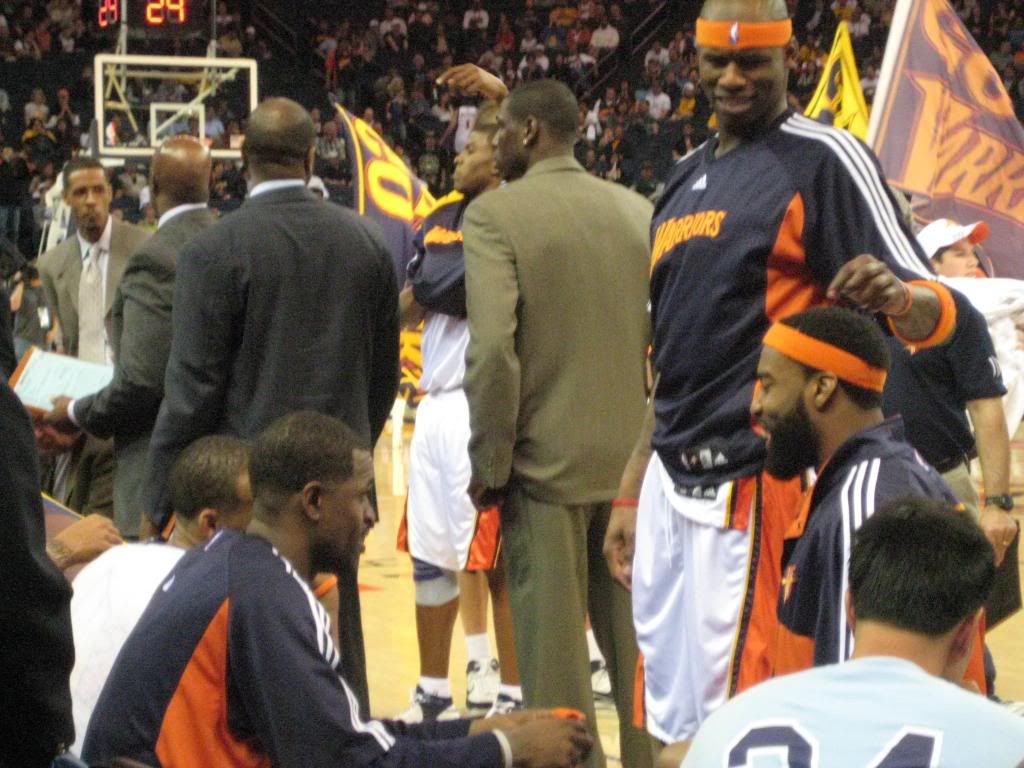 Biedrins handing back my sharpie after signing my ball: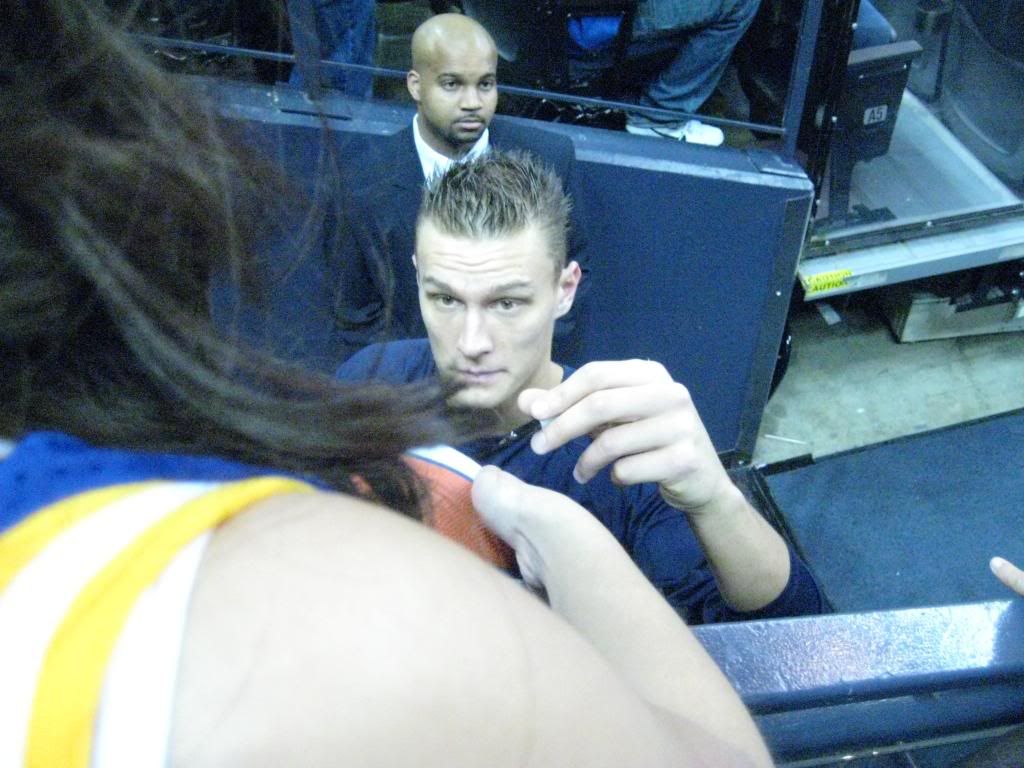 Jessica Alba!: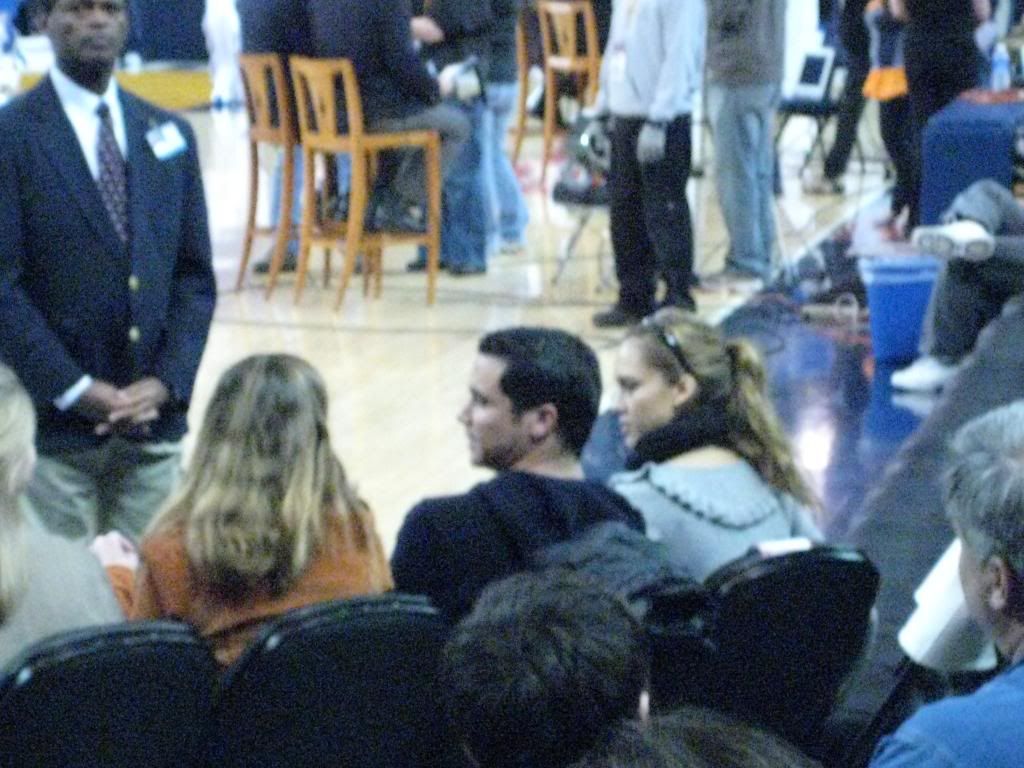 Return of the flohawk: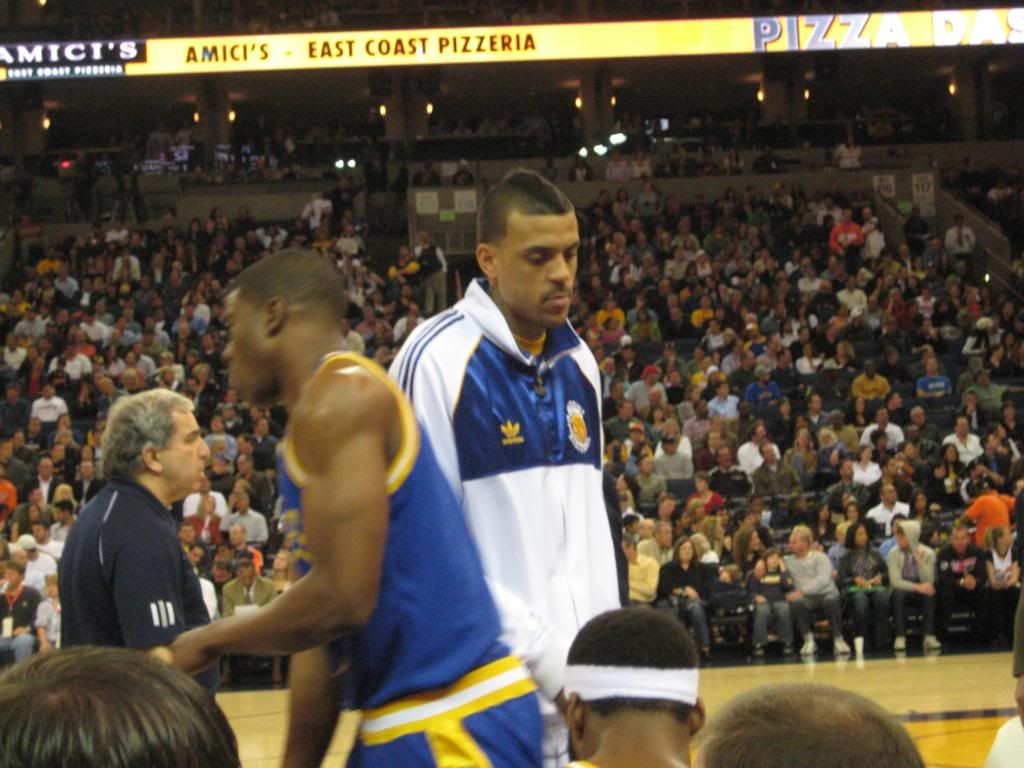 Chillin:
Garbage time: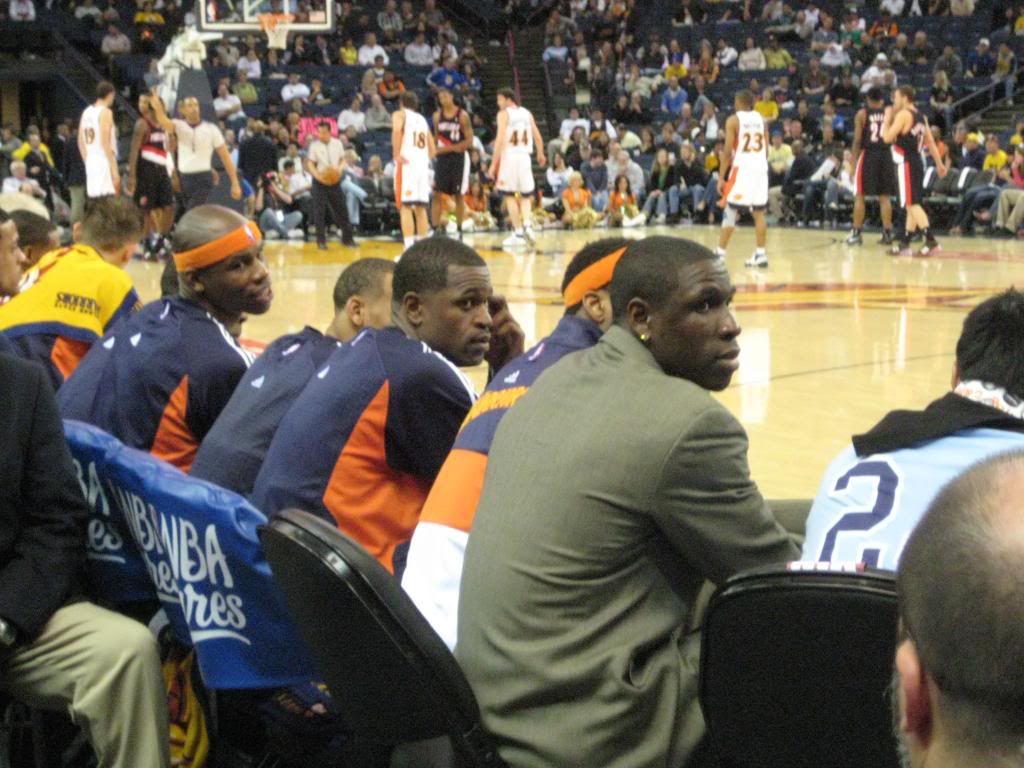 Take it to 'em Jack:
I've also managed to upload a few videos, but I had no idea youtube obliterates the quality so much. I guess that's the price you pay for accessibility.
Warriors Goin' To Work:
[youtube]http://youtube.com/watch?v=bP57rDMIVZw[/youtube]