Here you go kids, these are really the only ones I got 'cause like I said they wouldn't let me use my good lens.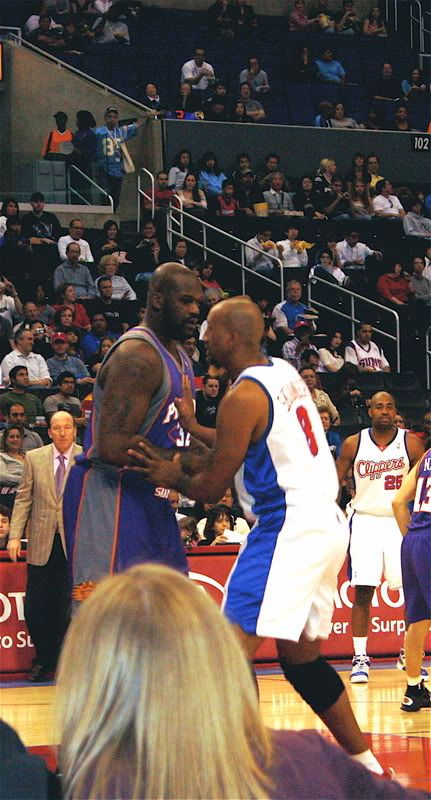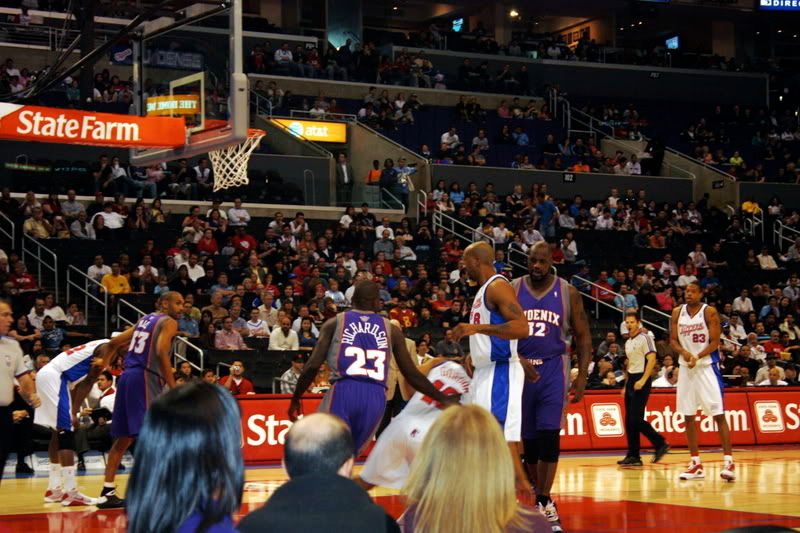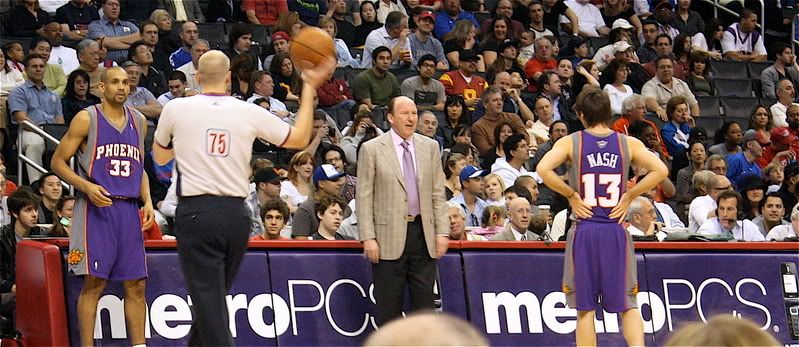 This was an accident, but it turned out kinda cool. Although I was disappointed that Barbosa was in focus instead of Barnes...either way it was kinda cool (and yes I messed with the color and focus a little, but it's mostly the same).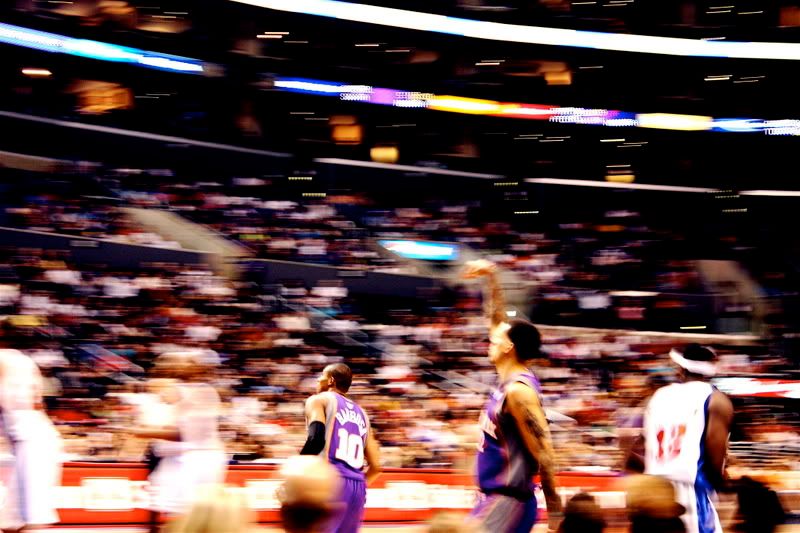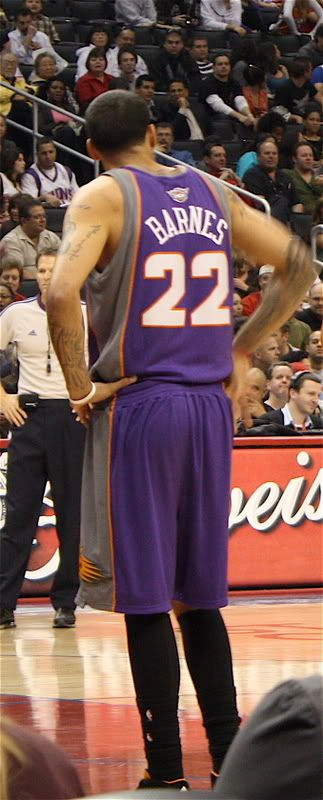 Well that's it...and no I didn't take any pictures of the Clippers, Baron, Kaman, and Randolph were all out, Camby was the only player worth photographing and the only ones of him didn't turn out.